What Are The Different Types Of Translation Services?
What Are The Different Types Of Translation Services?
Translation is the art of transforming written data from a source language to the target language. Upon reaching the global audience, the translated copy communicates and fulfills a client's end objective. 
The increased globalization in businesses is causing a lot of activities in the field of translation. It is turning out to be quite promising for the translation industry.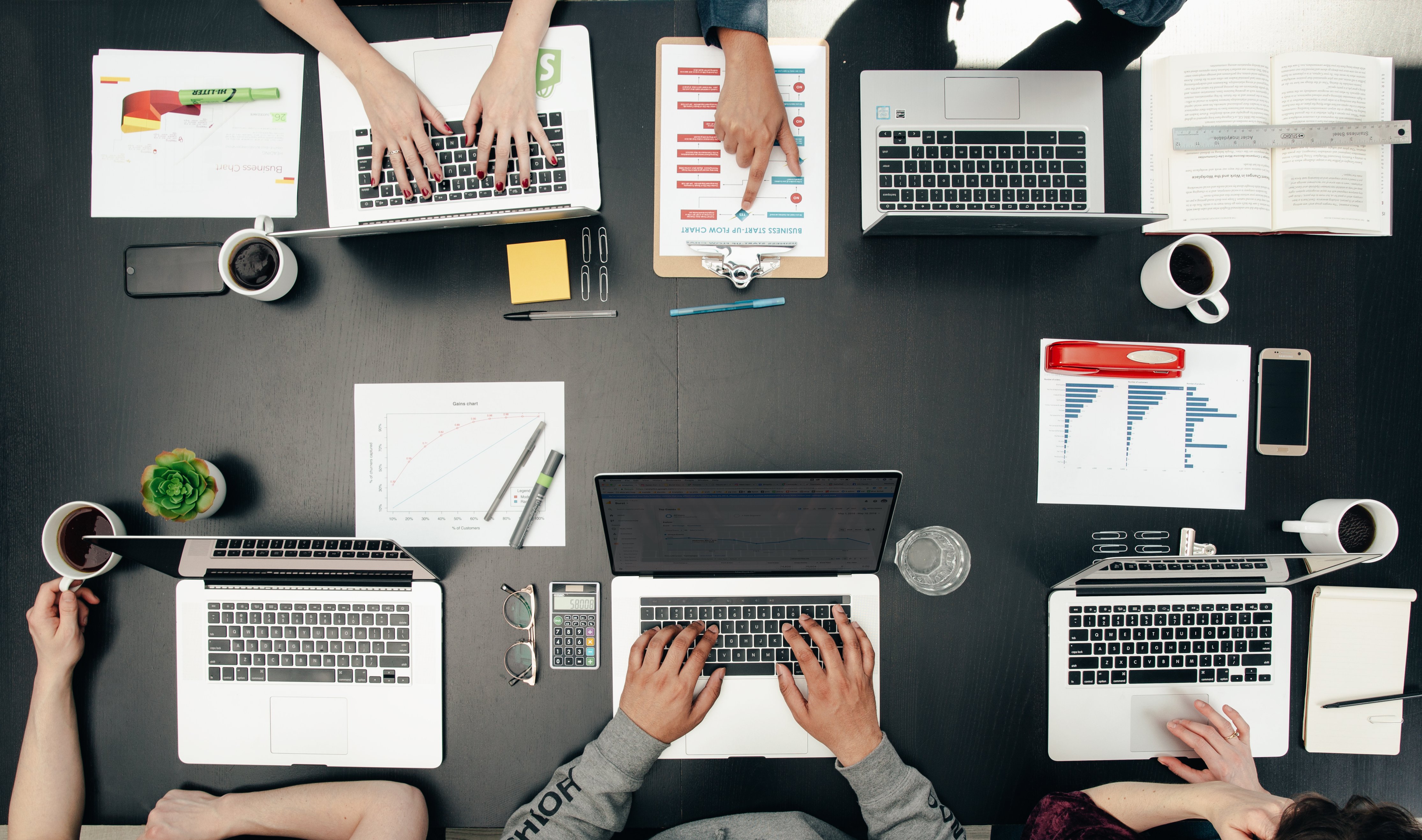 Every translation service is unique, bearing specific requirements and processes. Expertise translators deliver expected translation services, accommodating appropriate needs.
What are the types of translations in demand?
The main aim of a translation service is to transfer the intended message to its original tone. Alongside, the regional and cultural differences between the target and source languages are considerable. According to the director of Literature Across Frontiers (LAF), Alexandra Büchler, there has been a meta 66% rise in general translations in the last two decades,
Categorically speaking, translations offered fall into – business-related and non-business-related headings. Despite the overlaps in many types, translation is a broad field. Let's explore as many as possible.
Beginning with the most common types of translation service in demand, namely-

Professional translation
Administrative/Business Translation
Literary translation
Technical translation
Let's get a brief idea about them.
Professional Translation
Professional translation service aims at translating documents technically, conveying a message across specified languages. It involves selecting the correct idioms, words, technical and written formats most appealing to the target audience. The professional translations include – medical or legal translations because these need professionalism while translating. 
With increasing globalization, the translation service market may reach USD 46.21 billion by 2027. From 2020 to 2027, it is growing at a CAGR of 2.1% worldwide.
Administrative/Business Translation
Business translations help to translate official and informal documents produced and disseminated by companies. Such documentation includes emails, training manuals, or memoranda. The administrative translation is necessary for corporate organizations and regional businesses.
For the current global economy, bridging the language barrier over administrative translation is crucial. The expert translators stick to the grammatical accuracy and natural phrases of a foreign language. It allows them to make the information more understandable in their global counterparts.
Literary Translation
It refers to translating a source document, fictional or non-fictional prose, and poetry into target languages. A sub-specialization, books translation overlaps with literary translation. Such translations range from translating ancient languages to modern fiction. Reaching a wider audience shapes our idea of understanding the world better.

A particular skill set is necessary for literary translation. A key challenge is to retain the originality of a literary piece while adding a creative touch to it.
English translations often overtake minor languages. The European Council of Literary Translators' Associations stated that 80% of the literary translations are from English. Today, Amazon is taking an active step in popularizing translations made in minor languages.
Technical Translation
A technical translation is specialized to offer translations of technical documents. Such documents or texts may relate to technological subjects or their practical applications. A technical translator must have a good idea of the technical terminologies and text in hand.

The technical documents for translation include articles – scientific, medical, or technical journals. Computer product spec sheets, user manuals, or patents are other commonly translated documents. Technical translations are comparatively costlier than general translations. It is because:
A required level of scientific and technical knowledge is necessary for translating.
Arranging a team of specialized translators in this field is crucial.
Growing demand for specialized translators.
Specialized Translation Services
As mentioned above, the translation industry offers a wide variety of translations today. Moving further, we have some specialized translations.
1. Machine Translation
It is an automated encrypted translation of large documents from one language to another. Two technologies form the basis of machine translation. They are:
Statistical machine translation It applies advanced statistical analysis for estimated accurate translations for a word in a given context.
Neural machine translation It uses an advanced-level model of data abstractions to capture the context of sentences better. The output is of a higher quality and more human-sounding.
2. Judicial Translation
These translations are necessary for judicial proceedings. They focus on documents, regulating relationships between individuals and the judicial bodies. Certain judicial documents that are translated commonly are-
3. Legal Translation
It fits precisely within the field of law, translating legislative texts from source to target language/s. Of the several documents being translated, some of them are as follows:

Court & witness transcripts
Contracts• Confidentiality agreements
Arbitration translation
Depositions
Wills & trusts
Legal statements
Licenses
Complaints
Policies
Litigation documentation
Legal disclaimers
It is vital to hire a translator who specializes in this field. An irregular or inaccurately translated document may cause harm to human rights. At worst, the client might have to face legal consequences. Two copies of the translated document are kept for the client. The first copy contains the changes tracked. The second copy will show the necessary changes made, offering a clean version.
4. Website Translation
It offers a translated version of the original website, accessible to global customers. A wide range of website documents are translated, namely-

On-site static text
Multimedia content- pdfs, images or videos
Notifications on user experiences- error messages or confirmation emails
Dynamically loaded application content
Website translation occurs with the help of the following-
A proxy-based solution
Application programming interfaces (APIs)
CMS connectors
5. Script Translation
Translations for television, films or, the internet require qualified translators, closely related to the native culture. In any audio-visual production, image is of utmost importance. Types of script translations commonly used in media are-

Movie script
Animation series script
Short film script
Video script
Documentaries script
TV show script
Voiceover script
Radio script
Customer support pitch script
Comic graphics script
Presentation script
Corporate video script
Screenplay scripts
Translating scripts helps to add subtitles to any media on display. Apart from helping the deaf community, it allows people to watch audio-visual productions of non-native languages. Localization of the script is key to better understanding for non-native viewers.
6. Multimedia Translation
It is a specialized audio-visual translation service. The multimedia texts are translated to a different language or culture. It relates closely to script translation, working or dubbing, or subtitling content. By the 1990s, many company executives started embracing the introduction of multimedia localization. Again, localization of translation helps to better reach out to domestic and overseas customers.

7. Financial Translation
It is an important aspect of any global business. Working in the globalization era, cooperating with international partners relates closely to preparing financial documents. A quality financial translation allows foreign companies to appraise a company's management professionalism. Alongside, it foretells a company's level of reliability for further business cooperation.

Financial documents include
Banking documents
Accountancy reports
Financial substantiations
Agreements and contracts
Business plan
Marketing researches and presentations
Insurance documents
Auditor reports and statements
Profit and loss statements
Agreement on project funding
A particular character of a document dealt with may act as an additional liability on the translator. Hence, fluency over the financial terminology, subject knowledge, and precise document presentation is the key.
8. Medical Translation
All documentation related to the healthcare industry falls under this classification. The sensitive documents need thorough review to avoid any errors. It requires precision and technical knowledge. Medical translations are used by-

Pharmaceutical companies
Clinical research organizations
Biotech companies
Manufacturers of medical and surgical devices
Medical documents that need translation are
Academic papers
Medical files, reports, and records
Medical supplies
Scientific publications
Reports for insurance
Clinical tests
Scientific research
When translating medical documents, the following must be kept in mind. The translators must preserve the original text. For the medical terminologies used, closest equivalents must be present in the translated documents.
9. Commercial Translation 
It refers to the translation of a commercial document without altering its proclamations. The commercial and arithmetical terminologies are of utmost importance. Hiring expert translators ensure proper communication maintenance among multilingual clients.
Clear communication channels help to gear businesses smoothly. Usually, the majority of administrative translations are commercial. Despite the overlap with commercial translations, most of them are not administrative in the latter context.
10. Corporate Translation
With the rapidly expanding global economy, corporate translations are necessary for small or large corporations. From the international business perspective, communication should be effective across most language barriers. Usually, large companies have in-house translators. At times, corporations hire independent translation agencies to meet their needs. Some corporate translations include translating-
Accounting documents
Marketing documents
Financial documents
Business agreements
Correspondence
Insurance documents
Most of the corporate businesses today happen through the internet. Company websites help explain the products and services they offer. Having a dynamic interface allows international customers to contact the company directly. Customers can easily search for information, order, or inquire about goods and services. Having social media platforms helps with promotional activities. Due to the internalization of corporate businesses, translations are highly in demand.
11. Marketing Translation
It is the process of translating marketing content, requiring nuanced translations over general translation. It may range from social media posts, video scripts, product descriptions to broadcasts and advertisements prints.

The marketing translator needs to understand the native culture, the idiomatic expressions, and images to the fullest. Humor, metaphors, or idioms play well in advertisements and marketing sectors. It may be culturally appropriate in the original country and not in other countries. Hence, translators must use culturally suitable connotations for better understanding.
Are you looking the best translation service?
A translation service can provide better communication with global audiences. Ranging from business, law, medical, finance & media, translations are necessary in most fields. With the help of experienced translators, translations can be done with ease. For professional assistance, contact an ISO-certified translating agency.
Latest posts by Charles Dennis J.
(see all)